Sticky
---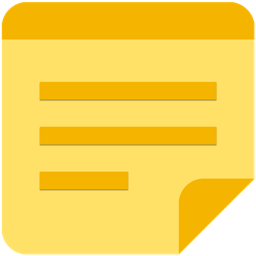 Sticky: Sync Notes with iCloud and Evernote
The first, truly sticky app for notes on your MAC! It is easy to manage and customize, sync with Evernote and iCloud for backup.
Welcome to Sticky Notes!
Word about permissions: The Sticky Notes app uses your Evernote & iCloud space and to sync notes between Evernote account. It cannot access your private files only those created by itself.
Screenshots