GST Mobile App
---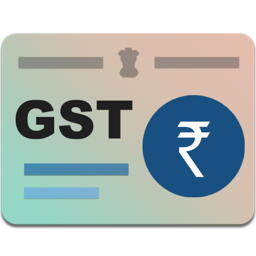 GST App for Verify, Apply and Track
Goods and Services Tax App to find GST Practitioner, Taxpayer, Payment status and everything related to GST you can find here.
GST (Goods and Service Tax) Bill India app provides online portal for easy return filing , check Enrollment status, track Application status, Registration, Manage Invoice Bill, status by ARN, Login and fill Pay Tax and Payment meaning in India.
✔ Find a GST Practitioner
✔ Find a Taxpayer
✔ New Registrations
✔ Temporary References
✔ Track Application Status
✔ Track Payment Status
✔ Create Callahan
✔ Goods and Services Tax Rates
✔ News & Law, Status Helpline
✔ GST Guide and video tutorial for tax Calculator and Refund Payment
✔ All information about GST
This Mobile app helps user to directly open website portal in mobile CBEC for fast DIN e-filling in India PAN Tax 2017.
App is full free and easy to use and file return of GSTR 1-2-3 Phase.
Screenshots